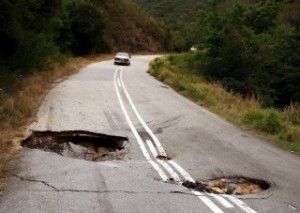 Whoa! It is December, so fast the year has come to an end; a lot has happened here, I believe also at your end. This month is the most critical time of every year characterized by so many activities, deal closure, traffic; while some are of the opinion that if you finish strong you can start well. I would advise amidst allyour postulation and projection not to loseyour guards on the road.
Still focusing on improper speed on our roads as a measure to reducing the trend of preventable crashes; I captured in the last edition that we leave a lot to chances when we engage in in appropriate speed for a particular road route. The Federal Highway Code stipulates different speed limit to different vehicle on different types of road applicable only under normal condition; conditions under consideration at the time the speed limit was projected or conditions expected to be associated with that kind of road.
The Highway Code classified Private drive pathways, Two-lane highways, Dual carriageways and Expressway, each of these types of road have associated characteristics and rules of driving applicable to them; such is appropriate speed. But it is also very necessary to realize that some of this road overtime has metarmophosized and are deemed for de-classification or upgrade due to the dynamics of usage.
Therefore, since the road is not where we pedal for medal; our choice of speed should be appropriate to our environment and the prevailing circumstance. This will help us to be well abreast of any danger and avoiding them in time. There are so many factors to avoiding a crash; one is the time it takes to identify danger, reaction time and braking time, these factors you will agree differ with individual, their make-up per time, state of their vehicle and environment.
How do you approach a T-junction, a designated U-turn or intersection, school environ, market environ, where religious or political activities take place, traffic signal on green light? These are questions for us to ponder and see if we are living by chances as our behaviours at these areas have led to a lot of near misses, deep breath taking sigh and religious exclamations. We can do well by applying ourselves to speed appropriate to routes we find ourselves, it could mean driving below posted speed limit; though there is still a lot of short fall in speed limit sign posting.
Don't forget this: "if you speed like a lightning you crash like a thunder, compliment of the season…see you in 2014.