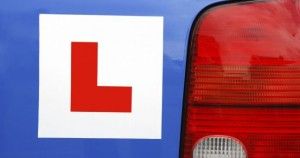 Learning to drive in Nigeria is different from what is obtainable in other places in the world, if you ask different people; I bet, you will get different answers on this subject. This portrays a disturbing trend in how much we take life serious in our country.
With the alarming rate of road crashes all over the world, over 1.3 million people dying every year; the low and middle income countries well concentrated in Africa share a bulk of the figures, Nigeria no exception. Going by this, you would think we should be doing more to prevent such alarming occurrences. The entry point to the road (licensing of drivers) space needs more stringent oversight and management; this does not imply more expensive process but open, straightforward and not cumbersome, this can only make things better and close up the space for touting and extortion.
Thereafter, the focus should be on the driving school and her curriculum; a curriculum that is sound enough to address challenges peculiar to us; it is good to share from global best practices but not to our detriment, proper tools (research, audit, review of processes) should be in place to checkmate unnecessary overbearing of procedures that does not add value to us as a people.
If our learning process is well articulated for fresh applicant and refresher training for continuous learning and subsequent renewal of licenses, we may be able to hop up our strategy to achieving a saner society; not because things will change suddenly but everyone will have opportunity to be enlightened and enforcement won't be seen as witch hunting but a corrective tool. Until some of these and many more are put in place, learning to drive and hanging the "L" sign will continue to be a stigma, where learners are not given the chance to learn; the majority who careless hit the road uncooked and ignorance of basic road procedures and interpretation of signs; they continue to endanger their lives, lives fellow Nigerians including those who are saddled with the responsibility to provide a framework and structure to salvage the driving industry.
Who should be culpable? …see you in the next edition